When it comes to interior design for your home, we all want to find the perfect colours and combinations to make our properties stand out. Whether you are making small or big changes, updating your interior design can have a great impact on the appearance of your home. In this article, we will talk you through 8 tips you can take on board this year when enhancing the interior design of your property. So, sit back and take on our advice to transform the look of your home interior.
Updating your internal doors
Updating the internal doors inside your home is a simple but effective change that you can make to the interior design of your home. When it comes to interior doors your options are endless with many designs and door styles available to choose from to enhance the appearance of your home. From glazed oak doors to Mexicano fire doors and French doors, swapping out your old doors for new ones can work wonders for your home. If updating your internal doors is out of your price range, an alternative you can make instead is finishing your doors in a new oil or paint or updating their hardware to improve their appearance.
Adding a new splash of colour to your room
Painting your rooms in a fresh new colour can have a great impact on your interior design, however, it can be a difficult decision when deciding on a new colour for your main rooms. We recommend sticking to the same palettes as furniture and features of your room already. If you are aiming for something more elegant there are certain colours that can add that bit of glamour to your home. Using bold and dramatic or soft colours can really have an impact on the image of your property. Colour can add personality to your home so don't disregard adding new colours to the main rooms in your home this year.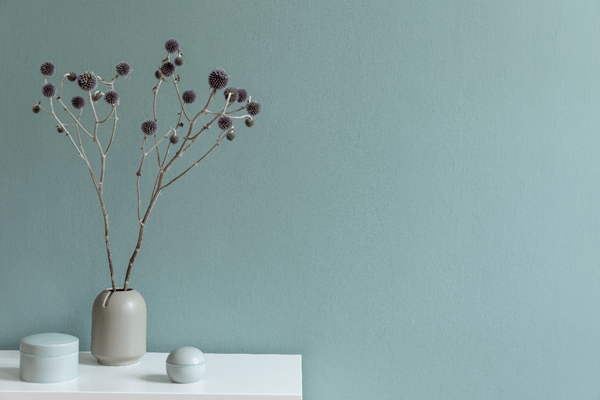 Upgrading your hardware
Out-dated and redundant hardware can have a negative impact on the interior design of your property, so it is essential that you upgrade your hardware to something that represents your home. We recommend keeping it consistent when updating the hardware of your interior doors, cupboards and furniture. When picking out new furniture you should opt for a finish or two that complement each other and then aim to use those throughout your entire house. This will ensure that your property has a more streamlined look, for a modern but classic interior design feature.
Accessorise your rooms
Many homes are found to be lacking those accessories that can take a property to the next level in the terms of interior design. It is often believed that accessorising your home is expensive and can dampen the look of your home by cluttering spaces, however, when done properly it can be completed in an affordable and stylish manner. The use of vases, table decorations, mirrors and canvas art pieces, will add more style to your property and won't break your bank. So, identify some accessories that would look great in your home and try adding them to your interior design today.
Improve the flow of your rooms
When it comes to room layouts it is more about the types of furniture you have in your room rather than where you have chosen to put those pieces. Aim to have only one statement piece in each room so it doesn't take away from other items that you have in your home. Having a better flow to your property is essential as it can make a massive difference in how your home appears. Make sure you have picked out furniture pieces that suit the layout of your room and won't take up precious space.
Add texture to make your rooms more interesting
In 2020 one of the major trends is adding texture to your rooms to create more interest. We recommend layering up different textures in the same or similar colours. If you love your neutral colours this will be ideal for you as you can decorate your rooms without having to worry about finding different colours to use in your room. An easy way of incorporating different textures is by using cushions and blankets of different textures in your living room alongside plants, prints and even rugs. Try adding more textures to the rooms in your home this year to enhance your interior design.
Swap out cupboards for chic storage products
If you need to create space in your home, we recommend swapping out your clunky cupboards and shelving for chic storage products. Not only will these innovative storage strategies create more space and room in your home, but they will also improve the overall appearance of your rooms. Storage items such as fabric boxes and baskets are great for hiding the overflow of knick-knacks, providing you with a more attractive and deeper storage option. Storage doesn't have to be dull so try more decorative options today to see how they could make a difference to your home.
Consistent housekeeping
The final tip to improve your interior design is one that everyone can complete. One of the most affordable ways to ensure that your home keeps a great appearance is consistent housekeeping. If your home is clean and well organised it will look more attractive and will be more welcoming than a cluttered, messy property. Maintaining your interior design may be time-consuming however it will feel worth it when your home is shining. Weekly dusting and vacuuming should be must for all of your rooms, along with window cleaning to ensure your rooms remain bright and spotless. Regular cleaning will allow you to avoid cluttering up your home, this will help to make your accessories stand out even more.
Now we have provided you with our top tips and advice on interior design for your home, it is now over to you to try out these methods on your property. Browse the outstanding range of internal solid oak doors available here at UK Oak Doors to improve the interior design of your home.