Made To Measure Doors
Our made to measure services are meant to connect our customers with the best quality oak doors and ensure that we can get them to fit any purpose you have. No matter what you need a made to measure door for, our goal is to give you a quality selection that you can have fit any size opening you require. No matter what your need is, we can facilitate made to measure doors to help you get the exact size of door you want for whatever personal or professional application you need!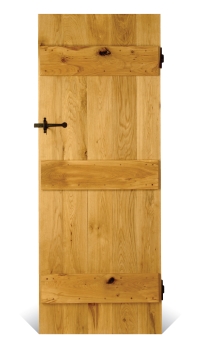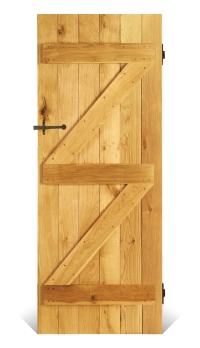 Our Three Step Process


1. Contact us:
The first step is to search for what you want throughout our web page. Once you have an idea of the type, style, and model of door you want, contact us. Our sales executives will help give you information and guidance on the best door for you and help walk you through ordering your customized, made to measure door.
2. Finalise Your Order:
Once you've received some information about your desired door, the ordering process, and anything else you'll need to know to install your door, you can finalise the measurements of your made to measure door with one of our sales executives. After you've confirmed your measurements with us your order will be completed and processed.
3. Get Your Made to Measure Door:
Your door will begin to be processed and will be sent out for shipment shortly. Now that it's been started, you should get it within a month or two!
Expanding Our Made to Measure Services
Although we currently only offer a select number of our doors in a made to measure option, we are constantly trying to make our customer experience better. In order to do this, we're regularly expanding our made to measure services so that we can serve you better. If you have a door you'd like in a made to measure size that isn't listed, please contact us and we'll do our best to find a solution for you! If not, we'll definitely seek solutions for the future when expanding the reach of our services. We want to do better and be better; so we love your feedback!
Glazed Doors
Made to measure doors can also be made to be fitted with glazing as a finish. Glazing frames the door with paneling or glass on the sides, top, or bottom of the door to create a more unique, elegant, and interesting entranceway. This lets you alter the amount of light that will enter your home at the entrance way, allowing you to leave it open or give yourself some privacy.
Benefits of Made to Measure Doors
The main benefit is obvious - the door is made to measure any specifications that you need. This lets you customize the door to fit the exact size that you want, including uniquely sized and designed doors. This also allows you to further customize your door with extra features, such as friction brakes or a letterbox for mail. These are not necessary by any means, but can be great additions to your door if you want some specialized features. You can also have them painted or stained - or do it yourself - to match the outside or inside of your home.
Contact Us
If you'd like to reach UK Oak Doors at any time, you can call us at 01455 565 565. We'd be happy to help you! We offer a free quote with no obligation to purchase as well! There is also an option to contact us by leaving your name, email, and a bit of information about what you want and we will get back to you directly.
Our range of Made To Measure doors is constantly being reviewed. Please don't hesitate to get in touch as we might have the door just for you!
Call Now on: 01455 565 565 for a no obligation quote!
Help & Information
Customer Service
Products & Ordering
Delivery Information