How to Seal Oak Veneer Doors
If you do not know how to seal oak veneer doors, you may be asking yourself "do I need a professional to complete this job", although you would like to attempt it yourself. Lucky for you we have put together this guide so you can become an expert in sealing oak veneer doors. We will talk you through how to seal oak doors from start to finish, including a list of everything that you will need to complete this task. Some people like to opt for an unfinished look, however, if you want to comply with the door's warranty and lengthen the life of your oak, applying a finish will work wonders for your doors and you can keep it looking natural by opting for a 'clear matt' finish. So, get your kit together now and prepare for your next DIY project.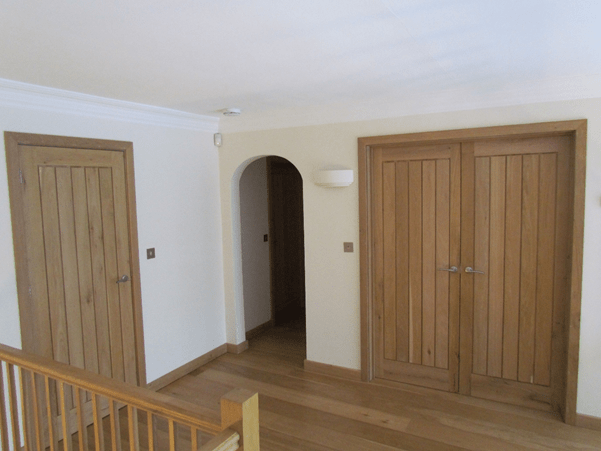 What products should you use in the sealing process
When sealing oak veneer doors there are many different applicants that you can use to achieve your desired finished and to ensure that your doors are properly sealed. With a wide selection of oils, waxes, varnishes and paints on the market, we are now spoilt for options when identifying the right finish for our oak doors. However, it is important to remember that both internal and external doors will have different requirements. When finishing external doors, varnishes and water-based paints are not suitable as they can have a negative effect on the life length of your oak veneer doors. External doors need UV protection as well as whereas internal door do not. We recommend hard wax oils and do have our own guidelines around painting which is fine to do on our doors so long as the maintenance guidance is followed. Here at UK Oak Doors, we have made everything easier for you with great collections of both internal door treatments and external door treatments, so you can find the right application for your door type.
Preparing your Oak Door For Sealing
To prepare your oak doors for the task of sealing them, you should start with a full inspection to ensure there is no damage present, this should be done straight after delivery. If you are storing your doors before having them finished and fitted, you should store your oak doors in a cool dry place, so they are not subjected to any moisture until they are fully sealed and ready to use. If you allow your veneer doors to come into contact with any moisture staining could be caused. An even worse scenario could become a reality if moisture becomes trapped below your coatings as this can cause black moulding on your door. Now that you have ensured that your door is protected before sealing you are now ready to apply your preferred sealing product for that perfect finish you have been looking for.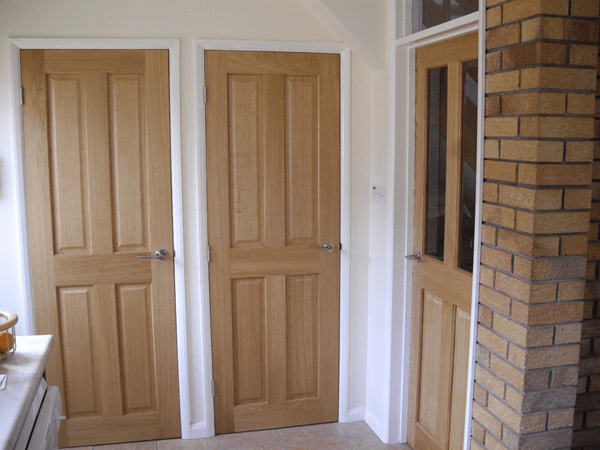 Finishing the seal of your oak veneer doors
Now you are prepared for the main part of the task. When applying finishes to your oak veneer doors we recommend that you do this before your door is fitted to make the job easier for yourself and to ensure full coverage. If you are resealing a door you can do this while it is fitted, however removing the door to complete the process will make it more simple to finish. Once you have applied your finish you will need to leave your chosen product to settle in before reattaching your to door to its hinges. Sealing your veneer oak door will ensure that it is protected from moisture, dirt, grease and scuffs, and it will be easier to maintain, clean and repair if your door becomes scuffed, scratched or dirty.
Now you know how to seal oak veneer doors it is time for you to find the perfect product for sealing your oak doors. Browse our exceptional range of internal and external door waxes, oils and paints to find the ideal finish for your doors. If you would like to find out further information on sealing oak doors contact us today to speak to one of our experts.