Finding the best finish for oak doors
So, you have just bought a beautiful oak door and now you need to find the best finish to complete the look and provide protection to the oak. Picking a finish for your door can be difficult with a wide variety of oils, waxes and paints available for you to choose from. Depending on the door you have purchased different oils and waxes may provide you with a better finish. In this article, we will help you to find the best finish for oak doors. We will cover both internal and external doors so can ensure that your oak door stands the test of time and keeps its excellent look. Whether it is your first time finishing an oak door or you are looking for a new finish for your oak door, it is essential that you find the best finish.
Best Finish for internal oak doors
Oils
When it comes to Hardwax oils for internal doors through many years of testing we have found Treatex Hardwax as the best oil to use. With its excellent durability and high-quality finish, the Treatex Hardwax range provides you with excellent protection without compromising on great looks. Treatex is valued so highly due to its high wax content. The increased amount of wax ensures that your oak door is filled evenly to create a smooth finish. In addition to its fantastic visual looks, the oil is highly effective in protecting oak from moisture that could lead to warping. In our range, we have a variety of sample bottles so you can test the oils now to witness their excellence for yourself. The Treatex selection comes in various sizes from 0.5 litres for smaller jobs, up to 2.5 litres for future maintenance. The collection also boasts a selection of colours from clear matt to light, medium and dark oak, so you can find the perfect oil for your doors.
Best finish for external oak doors
Oils
Over the years we have tested many oils for external doors, but when it comes to the best finish Impranol oil stands well above the rest. The Impranol oils range provides the best colour, finish and feel for external oak doors, so it is the perfect option for your external door. The oil will leave your door with an enhanced wood finish through the translucent gloss, to blend with the great features of your door. Alongside the gorgeous finish and look produced by Impranol, the oils also offer excellent UV resistance to stop your doors from fading, drying out and cracking. Similar to Treatex oils for internal doors, Impranol is also very effective at providing protection to moisture exposure to stop your doors from warping. Within the Impranol range, we stock both the colour base coat and elan top coat oils, and the fantastic external treatment value pack including both oils. Both the base coat and elan top coat oils should be used together to treat your oak external doors. The oils come in 0.75-litre amounts, ideal for treating new doors and maintaining current external doors.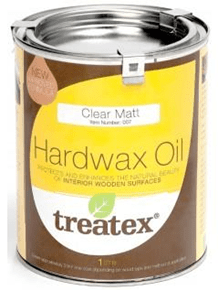 Paints
If you are looking to add some colour to internal and external oak doors, Myland paint is the best option for you. The Myland paint range is ideal for use with both internal and external doors. The paint is well regarded for its great durability and the excellent finish it produces for a beautiful visual appearance. The Myland collection has a great variety of colours from bridge blue to Kensington rose, so you can find the perfect shade to compliment your home. Another benefit to Myland paints is that they are environmentally friendly due to their water base and use of natural earth pigments when producing their products.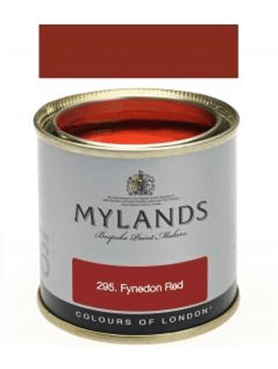 Now you can find the best finish for oak doors, you can protect your doors better and enhance their look and feel. Try our favourite oils and paints today to apply the best finishes to your internal and external oak doors.