I have recently been in touch with a number of my favourite bloggers in interior design and asked them if they'd be so kind as to share their design passions over here on my blog. I've had some great feedback and have got lots of treats in store for you! We're first joined by the very talented Andrea of Trying to Balance the Madness.  To bring a little sunshine into your day, she has joined me to talk about her love of Spain's gorgeous Pueblos Blancos. 
Spain - the land of beautiful white villages, dramatic historic towns, of contemporary architecture.  Steeped in culture, traditions and history we have fallen in love with this wonderous country.  Having lived there for a short time I fell in love with all these things as well as the warm and generous people who 'worked to live'.  To me, there is nothing like the white villages of Andalucía.  Away from the exuberant play grounds of the rich and famous are beautiful whitewashed villages conserving their ancient charms.
Pueblos Blancos, as they are known by the Spanish, are perched on hilltops or can be tucked away in breathtaking valleys.  Usually found via meandering scenic roads the journey itself is a discovery all of its own.  With narrow streets, traditional crafts, fragrant flowers and trees adding bursts of dramatic colour to the white background.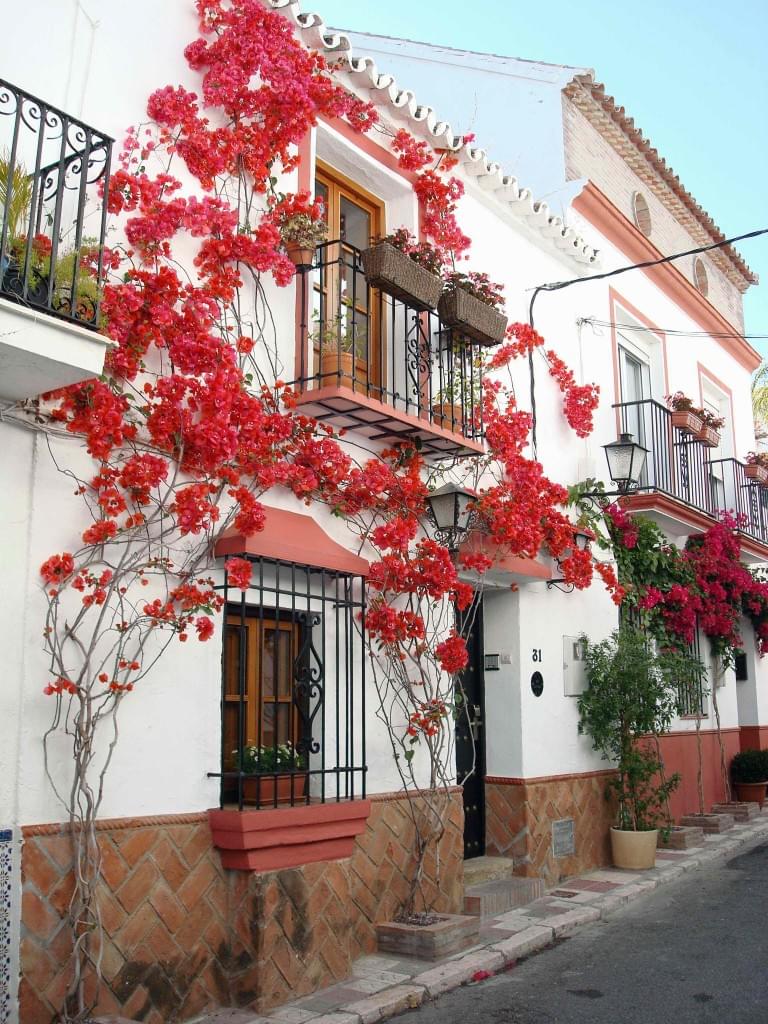 I love the fascinating doors that decorate the village homes, adding history and colour with relative ease.
Beautifully painted tiles can be found everywhere, from stairs to doorways as well as in in kitchens and bathrooms.  These beautiful designs from Sinatra Tile Design are indicative of the area.
You will never be short of a stunning view. The white villages are surrounded by amazing countryside with steep hills, an abundance of flora and wildlife and a little surprise of two along the way.
So when you next visit Spain, make sure you take a trip to somewhere magical and check out the stunning architecture and delicious beauty of the Pueblos Blancos. 
Andrea Morgan has always had a passion for property and interiors.  Her acclaimed twitter account @RightmoveAddict features her successful and award nominated blog www.tryingtobalancethemadness.com.  Andrea recently launched her new venture  Citrus Content which provides refreshing and bespoke content for the industry. She is a Certified Blog Contributor for Rightmove, has been featured in Show Home magazine, and presented on the interiors stage at Grand Designs Live.