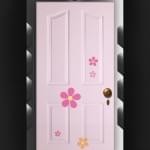 If you're looking to brighten up a little one's room, then look no further than our charming floral Boo's door. This one of a kind door will help your little monsters make lots of interesting new friends without even leaving the house!*
*UK Oak Doors cannot be held responsible for any monsters entering your home as a result of purchasing this door.
Designed by the finest Monsters University graduates and over a year in production, this delightful door is now available at a suitably scary price. For monsters incorporated into your home, get Boo's door today!