1. Wooden Bicycle
This wooden bicycle was hand-carved from beech and ash by Dutch woodworker Arnolt van der Sman. It looks the part – so good, in fact, that you wouldn't want to ride it.
2. Bicycle Rack
Having bought a bicycle, you'll want somewhere to store it. Enter this endearing rack from Peri.
3. King Ghidorah
Toho fans will appreciate this model of Godzilla's most notorious adversary – provided they have space to accommodate it.
4. iPhone amp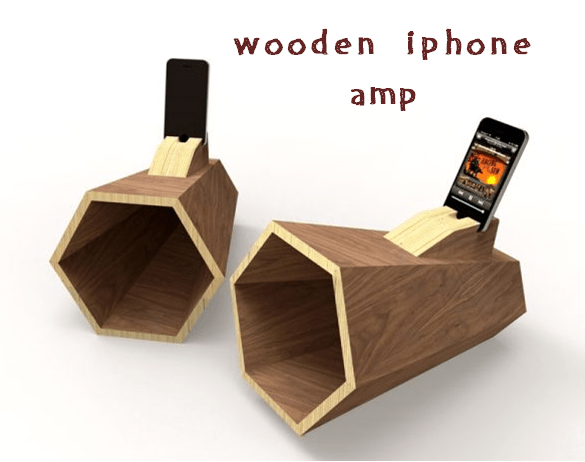 This wooden cone amplifies an iPhone's puny built-in speaker to listenable levels.
5. Wooden Football
Paint FC is a collaborative project between artists of many different sorts, whose work should probably not be kicked.
6. Oree Board

For those whose office has begun to seem a little drab, this wooden computer keyboard from Oree comes in a variety of styles, and retails for a mere... 150 Euros.
7. Wooden Bear Rug

Plucked from the imagination of Lithuanian sculptor Andrius Erminas, this 'rug' would make a terrifying addition to any living room.
8. Foldable Coffee Table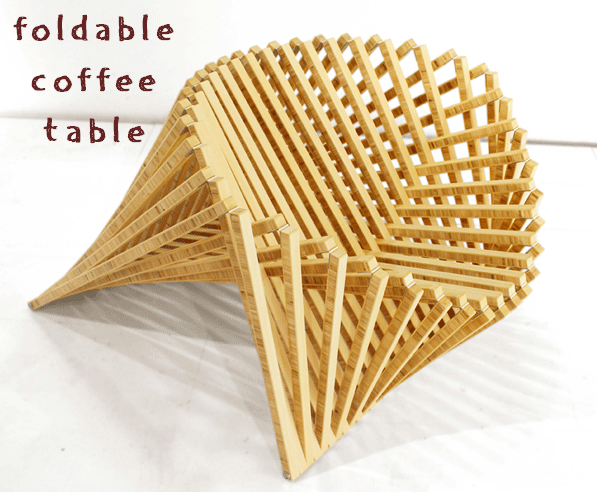 We're all familiar with the idea of a folding chair, but we've yet to come across a table quite as foldable as this one, courtesy of Dutch designer Robert van Embricqs
9. Steampunk Table Lamp
Rarely is a table lamp modelled after a mechanical spider, but this one is.  Not suitable for arachnophobes.
10. Human Sculptures
11. Wooden PS4 Case
This wooden PS4 case is stylish enough that we'll ignore the heat-dispersion issues which might result from its installation...
12. Plague Doctor's Mask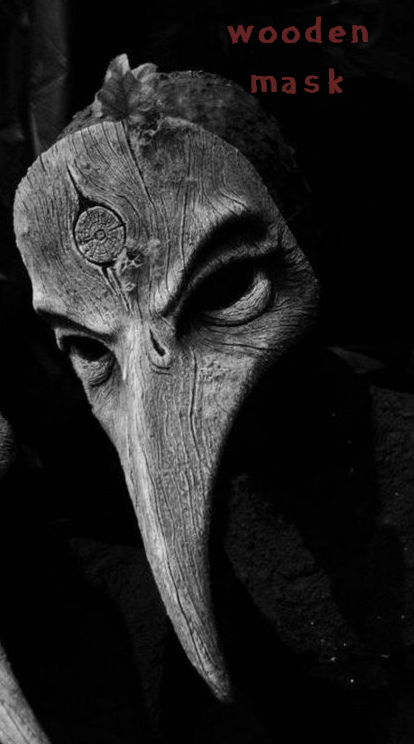 In the seventeenth and eighteenth centuries some doctors wore masks, very much like the above, that were said to protect them from the plague.
13. Hanging Cube
This exhibit from Anila Quayyum Agha consists of a hanging cube which casts all manner of spectacular shadows across the surrounding room.
14. Melting Bookcase
This Dali-esque bookcase was made by South-Carolina based design company Woodcurve. Its merits and drawbacks are obvious. Impractical? Absolutely. Striking? Certainly.
15. Interlocking Wooden Hearts
What at first appears to be a large pretzel is actually a pair of interlocking love hearts. You can find out how to make them here.
16. Wooden Staircase
17. Wooden Slide
In a rush? Take the wooden slide instead.
18. Cityscape
This cityscape was created by husband and wife team James and Stephanie McNabb, using only scrap wood and a bandsaw.
19. Horse
This driftwood sculpture of a horse, courtesy of sculptor Heather Jansch, is beautiful for entirely different reasons.
20. Bathtub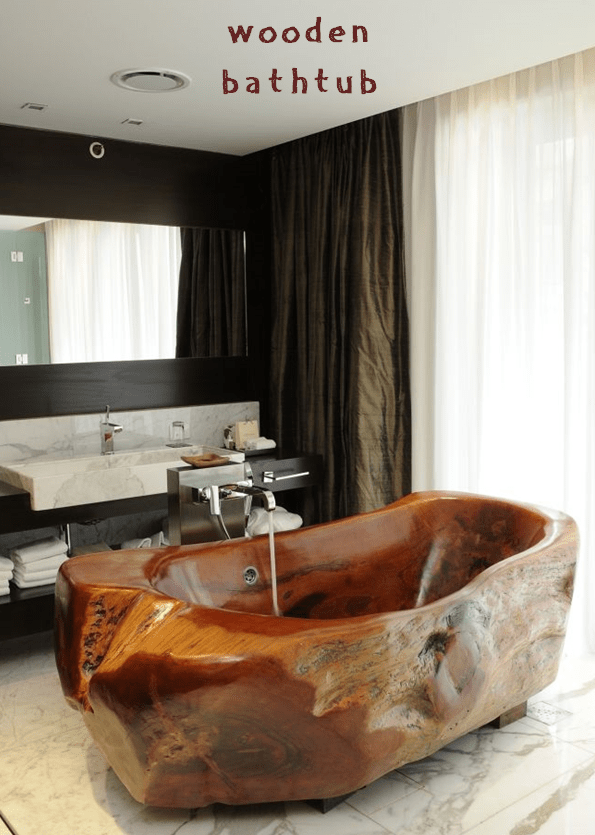 Carved from solid oak, this gorgeous bathtub is definitely our favourite. Take a look at more wooden bathtub designs here.